Hi everyone! This is Jenny from
Lavish Layerings
and I am so excited to be doing a guest post today for Sarah Claire to celebrate 3 years of blogging! I have known her for a few years now, and she is a wonderful friend. She has always been there to give me encouragement when I'm having some "blah" blogging days and she has such a bright and bubbly personality that you can't help but smile when you talk with her. When she asked me about doing a guest post, I knew I had to do something pink since she loves pink so much. I thought about it, and what polish could be more appropriate than her very own collaboration polish with piCture pOlish, Shocked.
For my mani, I decided to do a "stamp sandwich". I started out with 2 coats of piCture pOlish Shocked and allowed it to dry completely. Next, I stamped on some flowers using Mundo de Unas White and the Cheeky XL Top of the Class plate. I then painted on 1 final coat of Shocked. For the flower centers, I used a dotting tool and dotted on Dance Legend Just Another Star (purple) and Inhale (green) from the Wow Prisms line. I loved this mani so much that I didn't want to take it off! The colors are so bright and fun!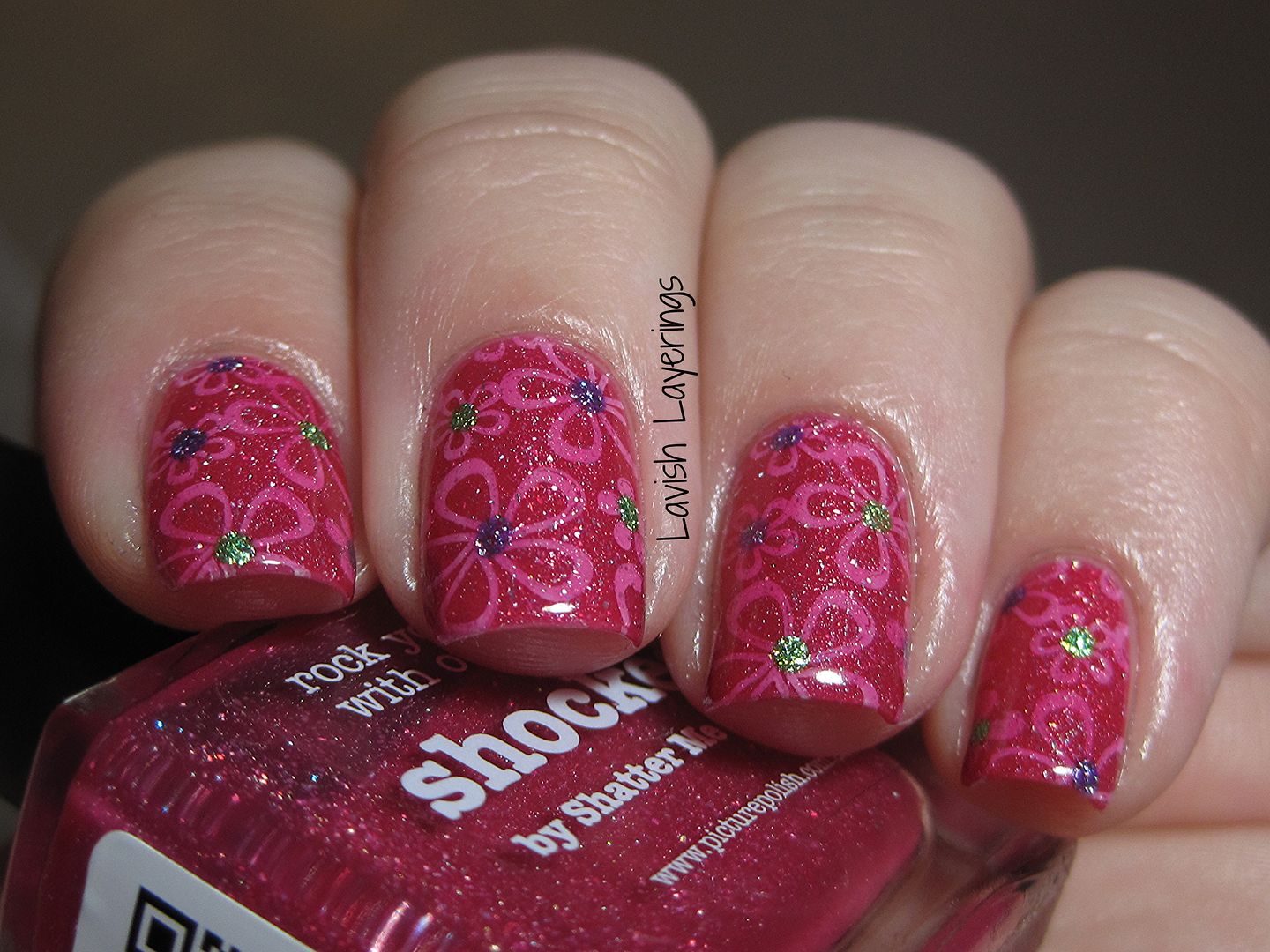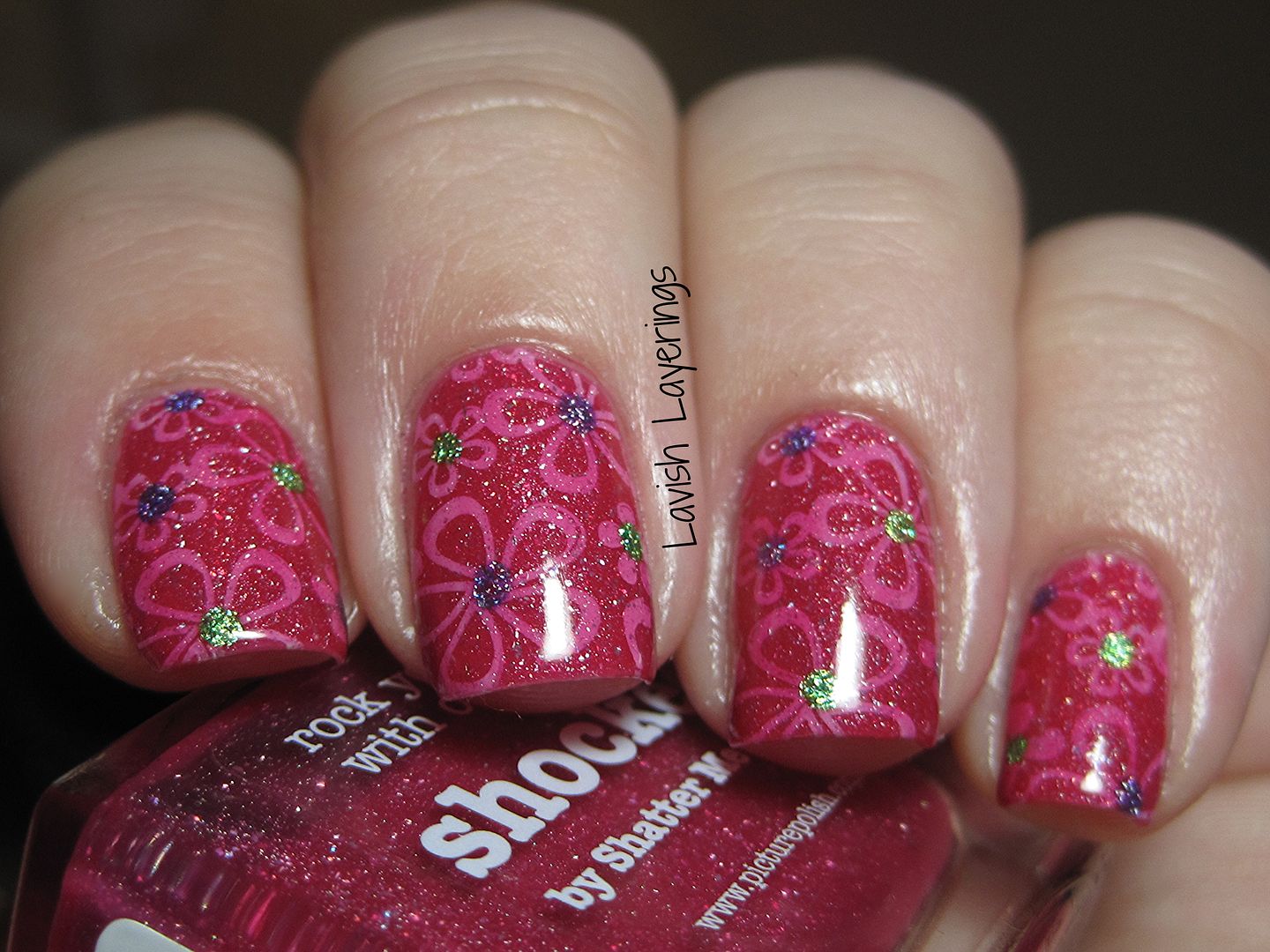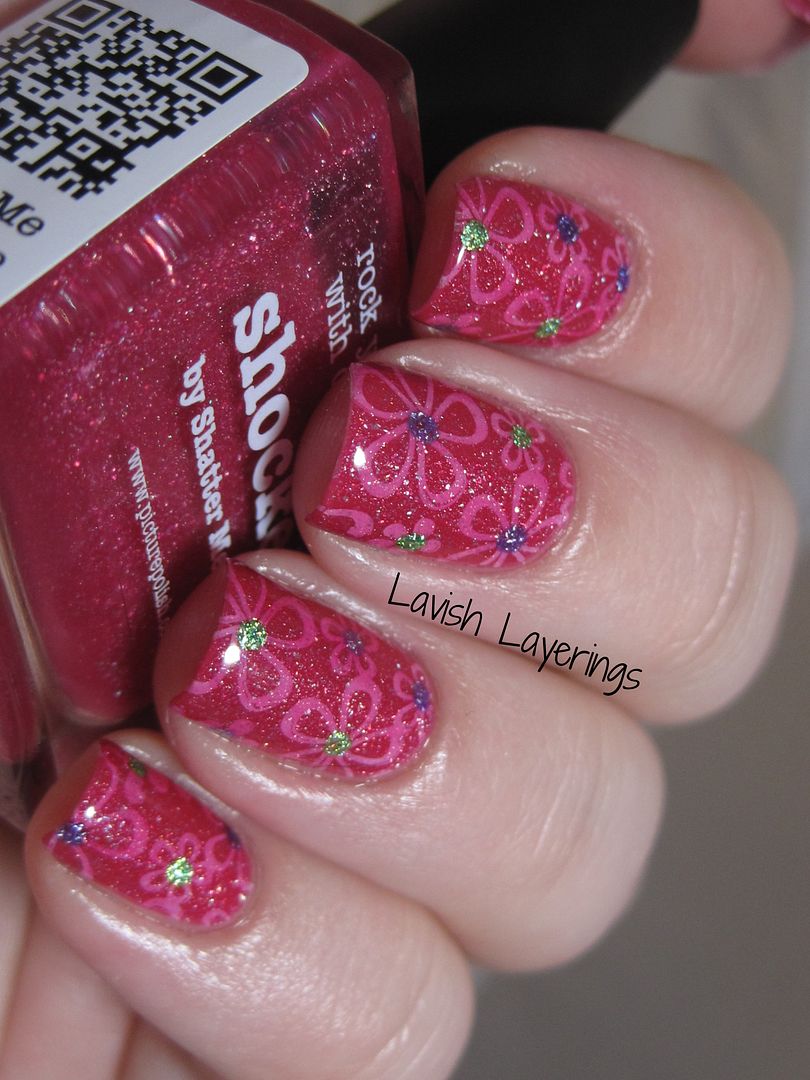 Thanks so much for asking me to guest post sweet Sarah Claire! Congrats on 3 wonderful years of blogging and I wish you the best of luck in the future!